When it comes to Digital Business Transformation, Are You Hitting the Mark?
Shaun Wormald, VP Asia Pacific
Digital Business Transformation is a term that encapsulates the way that organizations are introducing automation and digital technology into all areas of their business, which revolutionises the way they operate and deliver value to customers. Read this latest blog post from Shaun Wormald, VP Asia Pacific as he discusses digital business transformation. 
###
The unified communications and collaboration (UCC) arena has seen a massive increase in support from businesses as they have experienced the transformative and innovative ways that UC has come to the rescue during the Pandemic.
As a passionate believer that a strong digitised UC platform, technology infrastructure, and processes are the fundamental foundations of a successful and meaningful IT digitisation or any business transformation effort, the last 12 months have been revolutionary for our industry.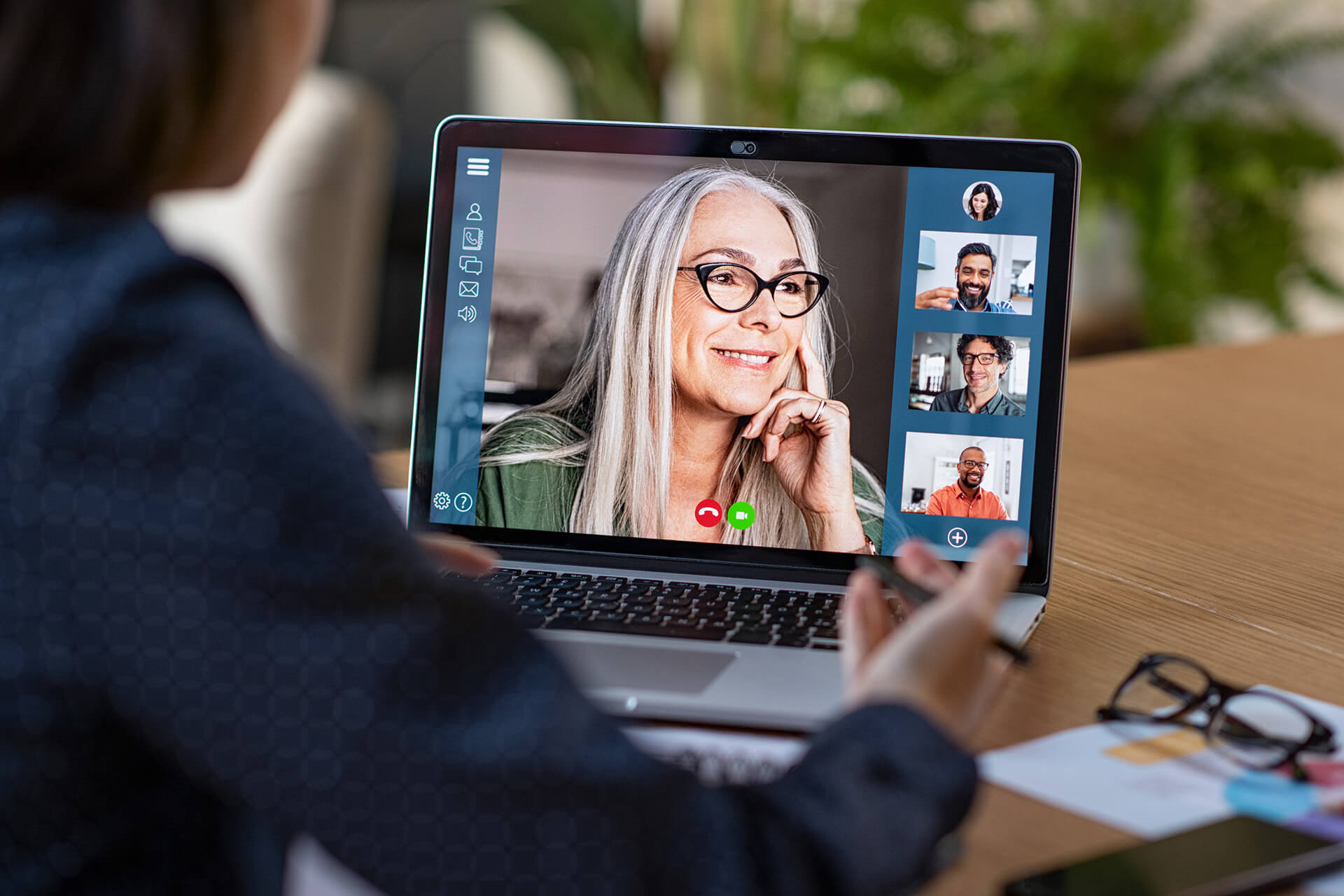 Efficient and digital business communications, remote teams enablement, and collaboration create the environment to encourage innovation and ward off disruption. Aggressive and constant innovation is the secret source to surviving digital disruption and thriving by successfully executing your digital transformation.With many staff likely to stay remote – or at best be hybrid – a lack of a strong platform for UCC will severely hamper any change or business transformation projects, and may even cause the failure of some of these initiatives. According to Metrigy, 73% of organisations are considering keeping employees at home either full- or part-time for the foreseeable future. These staff must have access to an integrated suite of collaboration tools to ensure productivity, business continuity and employee satisfaction.So, what did we learn about remote working and staff management ?Well, we really confirmed a bunch of things that the UC industry has know for many years, namely:

Staff can work from home very productively and managers don't require to see them at an office desk to manage them effectively. In fact some research suggests that during COVID, productivity overall actually increased substantially – the State of New South Wales in Australia, NSW Remote Working Insights Report 2020 report found that productivity increased between on average 4-9% dependent on job role – begging the question as to why this had not been done before. The answer to this is highly likely to be things like, fear of the unknown, resistance to change in general, lack of willingness to prototype or experiment with these operating models, and inadequate UC or other technology in certain businesses that have been digital laggards to support such work models. All this just confirms the age old adage that "Work is an activity not a place". Atlassian's recent "Work from Anywhere" announcement shows that leading businesses have the confidence in the collaboration technologies ability to support these working models with no impact to business performance.
Businesses continued to operate, innovate, and deliver customer success even from remote or hybrid work settings. While everyone concedes that regular face-to-face innovation, co-creation and workshop opportunities are very important for these activities and building teams and culture, I am yet to hear anyone who truly believes that white collar workers will head back to the office as in the past. The genie is out of the bottle and is not going back in. That said, I do think that stage of life/age is a driver to different staff preferring different modes, for example, young people early in their career want the team vibe, access to mentors, and often also want to be close to the action in the city offices for social activities, while a married couple with very young kids will much prefer remote working to allow for the juggling of home and work duties much more easily.
So with this background, what does a strong, agile and digitally-enabled UCC organisation, platform and digitised process environment look like in a truly digital business?

Having a unified and agile service management framework (ITIL can be a helpful guide here) that includes strong and integrated ways of executing business processes digitally. As we move forward, business strategies are increasingly focused on two core areas, namely; employee experience (EX) and customer experience (CX) management; both of which are fundamentally underpinned by UCC and contact centre technologies.
By agile I mean the ability to support any UCC environment needed to be successful across the various areas of the business, and not rigid in limiting the business's ability to take advantage of best-in-class technology to achieve the business objectives (lowest cost and best experience being the metrics that matter). Can the business pivot from one UCC vendor to another easily – or have multiple if needed – as business technology and feature demands change increasingly rapidly, and achieve this all without massive business or customer disruption? Do you have a single pane of glass across all platforms for orchestration, analytics, and assurance, gathering the data and providing the insights across all these UCC platforms and device vendors that make up the UC ecosystem?
Ensure most UCC enablement or provisioning work can be 90% automated with no manual intervention and for it to directly be initiated from HR or ITSM systems in real time (truly digital flow-through process and workflow with zero human touch).
Ensure that ~90% of all MACD can be carried out from self-service portals/bots, or via automation directly from a trouble ticket in the ITSM system (like ServiceNow or others) in real time.
Ensure an integrated data model and data synchronisation engine exists to keep the key IT systems and data models (graph data models) updated and accurate. And, make sure the CMDB is part of this architecture and is maintained in real time for the digital UC management ecosystem.
Ensure you are collecting and have the right data for real-time performance visibility of all aspects of the platform, in order to ensure proactive alerting, monitoring, AI/ML assisted self-healing, troubleshooting with significantly shorter MTTR and fast decision support, and longer term trending reporting.
Ensure the synchronised data models cover all aspects of cost control, TEMS, software licensing and asset life cycle management for optimum financial performance of these critical business assets.
Ensure the selected management platforms can also automate and drive rapid and near-real-time deployment of disaster recovery (DR) configurations, workflows and processes that have the potential to significantly impact the business. COVID showed us that many companies were just not well enough prepared for such a disaster, as we have seen with scrambling changes to work practices.
Ensure your IT organisation is digitised and transformed first, as doing so while simultaneously carrying out a business transformation is fraught with danger and risk. Get your IT organisation ready to support, drive, and be agile to deliver a truly transformational digital business transformation. Note this is not just technology but leadership, people, and change practices are critically important for the success of these initiatives.
Make sure the UCC orchestration and assurance tools you select can be multi-vendor, multi-architecture and are very API-centric with an ability to adapt very quickly and easily as required (agility is incorporated from the start) to changing business or customer needs.
Make sure that the platform being chosen has a clear path, architecture, and plan to deliver an automated self-healing UCC strategy for the future now.

In summary, I encourage you to take the time to think about your digital business transformation journey and the role UCC plays in the process.

Where are you on that journey?
What is your end goal?

Then, talk to VOSS about how our award-winning automation technology can help you achieve your goals.