VOSS Professional Services
The VOSS professional services team provides a range of services to help our customers design, deploy, and manage their digital workplace environment.
About the Services Team
The focus of our services team is not on the products themselves, but rather on ensuring our products operate effectively for each of our customers, and solve the specific business challenges that are being faced.
To achieve this, VOSS brings together a unique combination of skills, including:

IP telephony, UC and collaboration solution experts, and network architects

OSS/BSS specialists, IT and service provider operational specialists

Project managers, and of course VOSS product specialists
The VOSS team is global, with centers in North America, Europe, Africa, the Middle East, and across Asia Pacific. We provide a range of services that spans Day 0/1 (including design, deployment, and migration), Day 2 (to administer and tune your platforms for best efficiency) and Day 3 (to support platform optimization, growth, and expansion).
Contact us to discuss your services requirement, or read on to learn more about the services we provide:
Design and Build Services
VOSS engineers have extensive experience in the design and commissioning of advanced, multi-vendor digital workplace platforms:
Migration Services
At VOSS, we offer a comprehensive data migration product called VOSS Migrate to address the many different types of migration projects that our customers request.
The VOSS professional services team has been carrying out increasingly complex UC and collaboration migration projects for over 15 years. The team draws on expertise, processes, and best practices to help organizations rapidly and efficiently migrate large volumes of users, devices and UC services to a next generation digital workplace platform.  Together, we make sure that there is an overall improvement in data accuracy, which significantly reduces project risk and decreases re-work costs, while improving end user satisfaction levels.
Our engineers will provide support throughout your digital business transformation, to ensure that your data is migrated significantly faster, easier, and more consistently by a smaller and more productive deployment team, and with greatly reduced costs and effort in sourcing the mandatory input data.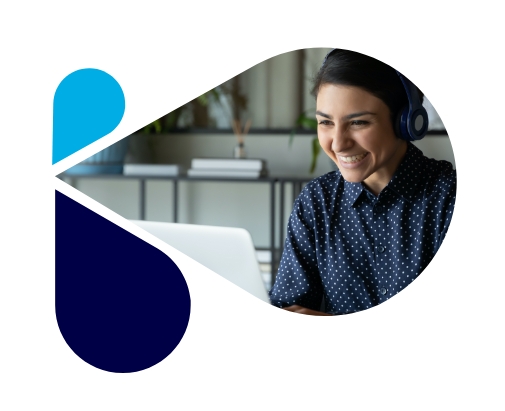 Operational Services
The VOSS product suite comprises VOSS Migrate, VOSS Automate and VOSS Insights, improving your operational processes across the lifecycle of your communications platform. Our engineers ensure operational excellence by offering the following services:
Field trials and pilots
We support your field trials and pilots. We have garnered many years of experience in on-ramping new customers onto VOSS Automate – our digital workplace management platform, and as a result, we enable our customers to more quickly move from completed system build out to the launch of new customer field trials or pilots. Support for field trials can be provided through a mix of onsite and remote support.
Operational process re-engineering
VOSS offers auditing and re-engineering of operational processes for the new digital workplace management system. Through our in-house, expert knowledge of both the VOSS management tool and business analysis skills in the service provider space, VOSS can assist organizations in examining their operational processes and provide recommendations for more efficient and effective use of their UC & collaboration platform.
Third Party integration
VOSS has extensive experience of integrations with customer systems including AD, ticketing and billing/inventory, and can help you connect your platform to the rest of your business with real-time data.