VOSS Insights: Analytics
Actionable intelligence through analytics
Manage your collaboration platform end to end
VOSS Analytics enables you to manage your collaboration platform from a high level view all the way down to the subscriber, ensuring compliance of your UC platform whilst optimizing the utilization of assets and licenses.
Powerful business context insight and visibility drive efficiency and understanding. Integrate with your IT Ops applications with enriched data to improve your collaboration service quality, usage, and effectiveness. Drive productivity, save money, and support adoption through continual transformation.
How it works
VOSS Analytics integrates into the VOSS Automate architecture to provide business contextual insight into the performance of your collaboration tools.
By analyzing your subscriber configuration data, it enables you to visualize the information and report to business stakeholders.
Sample dashboards
Subscriber services
Phone report
Hunt group report
Line report
VOSS Automate transaction reports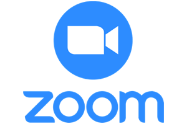 Why VOSS Analytics
Integrate into VOSS Automate to provide business information without using backend system resources
Interconnect with existing business applications
Bring your own business data and combine it with vendor collaboration data to give you context and meaning
Ensure a secure, safe, and reliable platform
Choose an award-winning solution that is vendor-agnostic
Quick and easy to customize, supporting your business needs and goals
What business problems does VOSS Analytics fix?
Support business strategy with real business insight
Manage capacity by licenses or numbers
Maximize the asset distribution to see where assets are underutilized
See and share data in one place for a large or multi-cluster environment, across different stakeholder personas
View features and service deployments in the UC environment
See device types for end-of-life announcements and purchasing decisions
View and compare current and historical for trend analysis
Free people from report writing
Scale data analytics across vendors, in one place
The VOSS Analytics value
Flexible customer-wide or site-specific reporting
Easy to understand user interface
Integration with external business data sources
Service-based reporting
Comprehensive entity-based reporting
License tracking
Scheduled data refresh
Troubleshooting
Delegate access to customers or across your business
Number inventory tracking
Quickly view inconsistencies using data
Integrate into other business data sources
Export data in graphs, charts, tables in CSV or PDF
Additional articles of interest