VOSS Insights: Assurance
Actionable intelligence and performance management
Your collaboration environment is the heartbeat of your business.
Employee productivity and experience generate revenue, create loyalty, and drive innovation. VOSS Insights supports these crucial business objectives whether they're traditional on-premises, in the cloud, or a mixture of both.
Part of VOSS Insights is VOSS Assurance, which provides end-to-end monitoring and reporting tools which keep pace with transformation trends, save your teams time, and reduce business costs by 40%.
Visualize and manage performance
VOSS Insights gives access to actionable intelligence about your collaboration platform, enabling you to visualize and actively manage the performance and quality of your collaboration suite, across its lifecycle. By integrating seamlessly with your business applications, we empower you to resolve problems faster, make better more informed decisions, and improve service delivery through automation.
Sample dashboards
Alert view
Service impacting alarms
Alarm trending
Call analysis / on net / off net
Call detail – cause code
Device usage
Route patter analysis
SIP trunk / gateway status
Voice quality – site performance
Phone inventory – registration
System counters / resources
System summary / service stats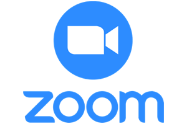 What does it show?
View hunt groups, call pick up pilots, and members to ensure that customer engagement is dealt with efficiently
See the data at a departmental level and not just at the infrastructure level
Visualize call volumes and performance and ensure calls are getting through
Support multi-vendor technology, across on-premises, hybrid, and cloud solutions
Retain data for extended periods of time
Monitor your UC and the network from one screen
Provide reports to different stakeholders in the business
Customize alerts and definitions
What business problem does VOSS Assurance fix?
Collaboration tools generate vast amounts of data across multiple systems. Businesses need to extract, analyze, and understand this data in an efficient manner from a single solution. VOSS Insights enables you to do this through your collaboration transformation lifecycle. Ingesting data based on big data principles through our log analytics gives the visibility required for all your collaboration tools across your environment. Some of the problems our customers benefit from:
Missed calls at a user, hunt group and site level = missed revenue opportunities
Ad-hoc and scheduled reports to stakeholders in the business and with customers
Deeper insight into employee productivity and employee experience
A single pane of glass across your entire estate
Regional manager insight into their performance to help them make decisions faster
Proactive alerting on quality issues across the business with custom configuration of alarm thresholds
Customizable alarming and alerts
Pre-loaded alarm policies
Configurable response procedures
Searchable alarm and log data
Built-in ticket management as well as third party integration, e.g., ServiceNow / Remedy
Call quality / call analytics information
Trunk status
Device registration
Reports of the status of the environment
Hunt group performance
Adoption and consumption data
Windows data
Customizable response procedures
Integration into ticket systems and email
Quick identification and fix of key phones deployed in sites
Event correlation
Search log data to help identify the problem area
Index any data format
ServiceNow integration
Search log data using natural language
Additional articles of interest