VOSS Insights: NetFlow
Unleash all of your data with NetFlow
VOSS NetFlow offers a deep network understanding across performance, usage, and degradation areas. Combine this with collaboration data across on-premises and cloud deployments for increased fault isolation, user experience, security vulnerabilities, and network planning.
Collaboration solutions rely on other technologies, namely the underlying IP network to enable a successful deployment and experience.
Understanding and monitoring collaboration applications, in areas like voice quality and alarms, is an important piece. However, this data cannot be treated in isolation and does not give you an end-to-end service or solution picture. Voice is impacted by poor design and congestion on the network. Recently, this network pain has changed from a business-inoffice problem, to a remote working or cloud problem.
Being able to access and use data about the network and understanding where voice calls transverse speeds up the troubleshooting process and improves user experience, increasing collaboration and productivity.
NetFlow handles this diversity, complexity and velocity of data, which is beyond human capability, making it possible to ingest, enrich, correlate, and unearth potential problems in real-time or before they happen.
Sample dashboards
Top applications
Host pairs
Interface statistics with flow
Top talkers / top talkers comparison
NetFlow detail analysis
NetFlow alerting
Ports and protocols
NetFlow traffic by source and destination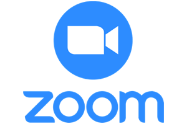 Why VOSS Insights with Netflow?
Most network monitoring tools only focus on the macro, taking sample data to show top talkers or top applications, but this approach misses the micro; the detail which paired with collaboration data can solve the intermittent but frustrating issues which exist across all solutions. Some areas where VOSS Insights with NetFlow helps your business:
Take all the raw flows of data from source to destination, and add historical and near-realtime data about the flows of traffic across the network
Combine the voice data (such as CDR) with the NetFlow traffic to see where calls are routing over the network to understand and resolve issues
See changes in flows over time and see how the network is changing and what the impact is
Capacity manage the network to ensure optimum performance
Use a big data platform and not a MIB-based "fetch in hope" approach
Combine flow data with GeoIP information
Access all data across all time, not just a subset over a limited period
Support different flow types – NetFlow v9, v5, IPFIX, s-Flow, j-flow
Features of VOSS Insights with NetFlow
Vendor agnostic
See top talkers
View traffic flows
Use industry standards
Ingest vast amounts of data, analyzed and stored in a big data architecture
Store large quantities of data from flows
Measure either core elements, remote locations, edge for ingress/egress
Measure voice experience to the cloud
Measure voice experience over the VPN
See the relationship between network and service
See if traffic should or shouldn't be traversing the route
Help operational teams access network traffic for investigations
Many the multiple devices or clients sending data on the network
Combine network interface, flow, and voice data for complete visibility
Manage the network through different faulting domains, teams, and NetFlow, to help isolate the problem to get to the right resolving team
Scale horizontally and vertical for LAN, WAN, security, wireless, and voice elements
Additional articles of interest