UC Service Management Roundtable Discussion: UC Today Invites Unimax, Nectar, Unify Square, Virsae, and VOSS to Participate
UC Today has hosted a roundtable discussion on Service Management, which was published on their website, here. Follows some extracts from the article:
Phil Moen, President, and CEO for Unimax
Tim Armstrong, Vice President of Product for Nectar
Scott Gode, Chief Product Marketing Officer for Unify Square
Ian McCarthy, Director of UK and EMEA for Virsae
Mike Frayne, CEO of VOSS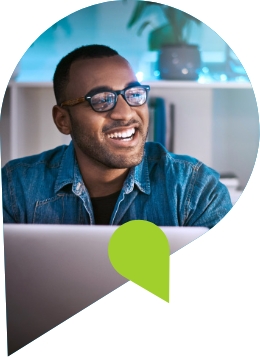 The Evolving World of UC Service Management
It's safe to say that the world of UC is becoming more complex.
You don't just have phone calls to keep track of these days. Communication is happening on a much wider scale, covering everything from instant messaging to video.
A more complicated communication stack means that businesses can connect with their clients on more of the platforms they use. This often leads to better conversations, more meaningful buyer journeys, and bigger conversions. The only downside? There's a lot more technology to keep track of.
Service management solutions in the UC landscape can help to reduce some of the stress that today's businesses are under to keep their communication stack running smoothly. With a service management strategy, business leaders can provision new technology faster, track call quality, and prevent future issues.
We spoke to some of the market leaders from the UC service management market to learn more about where the industry is heading. Here are the highlights from our conversations with Nectar, Unify Square, Unimax, Virsae, and VOSS.
Concerning Service Management, what are the major challenges faced by business today
Phil Moen, the CEO and President of Unimax says that efficient service management is only as good as the technology on the back-end. "ITSM tools today are sometimes used as simple work ticket systems, but they could integrate the most complex workflows to make the services offered or the changes needed as human-free as possible, providing the best case for reduced costs."According to Phil, this is a challenge for the telecom space since the underlying tech is complicated. There needs to be a system that can receive requests and understand issues while providing interoperability opportunities. "So, the major challenge? Finding an intermediator system which turns offering complicated services into actually completing those requests successfully."CEO of VOSS, Mike Frayne says that many organisations usually deploy separate UC point solutions, which makes it harder to get a holistic view of the complete UC environment. Without a suite of tools for UC management, administrative tasks need to be managed manually. This is an exhausting and error-prone experience."Additionally, if your UC administration tools aren't interconnected to your UC analytics and assurance tools – or indeed if there are no tools in place at all! – it will be even more difficult to analyse and troubleshoot faults, and impossible to apply corrective rules in the provisioning workflows to automatically correct those faults."

Companies should be looking for ways to automatically respond when call quality falls, or a device stops working correctly, according to VOSS.
How can Service Management address those challenges?
The challenges of the unified communications space are constantly growing, particularly as conversations become more complex. As we move into the cloud and experiment more with things like work-from-home landscapes, companies are turning to service management for help with visibility and quality control.
Service Management solutions also play an important role in improving security and reliability within the communication stack – two of the biggest concerns for today's businesses. We asked our Service Management experts for an insight into how the SM landscape can help companies to overcome some common challenges today.
CEO of Unimax, Phil Moen said that companies need to address the challenge of finding the intermediator system that turns service requests into positive experiences. To do this, businesses need to turn to experts that understand how to deliver the right results.
"In other words, if the request has to do with changing a voicemail password or provisioning a complete collaboration user, turn to the experts in that area who know how to do this and depend on their systems to be that intermediator."
There are hundreds of collaboration and telecom requests to manage in business. It's imperative, because of this, that the intermediator system available is capable of understanding those requests. The system also needs to be able to make the right changes and take actions without human intervention.
"The selection of an intermediator vendor that understands those kinds of service requests should be based on the vendor's experience and success with existing clients to achieve this sort of automation."
VOSS CEO, Mike Frayne said that VOSS is taking a unique approach to serving companies in the current landscape. The business offers a highly integrated UC suite, complete with everything businesses need. This includes fulfillment, assurance, reporting, analytics, accounting, and migration in the same single pane of glass.
VOSS UC service management solutions automate technologies from different vendors, using a secure and flexible web portal. The self-healing capacity of the technology is particularly groundbreaking. It helps organisations to pull data from findings, analyse faults, and overcome issues fast. "This enables identified issues to be automatically corrected (e.g. re-configuration of IP-PBX, UC applications, SIP trunk, or gateways, etc.)."
Frayne said that the key feature of the self-healing solution is the zero-touch fault-rectification in the UC platform.
What role can/does AI play in Service Management – now or in the future?
As we head into a new era of communication, companies are increasingly unlocking new opportunities with innovative technology. Tools like artificial intelligence can make it easier to collect data and transform it into actionable insights. Machine learning systems can predict and prevent problems in a call queue before they ever arise. With all parts of the communication space now looking towards intelligent systems for help, we asked our experts about the implications of AI in service management. Phil Moen, Unimax President, and CEO says there are many levels of artificial intelligence that can offer value in the process of receiving and completing service requests. Some of the technologies available today amplify this intelligence. Advancements in machine learning deliver the ability to recognise a pattern and anticipate the similar or next request." Advancements in natural language processing provide an understanding of what the intent of the human voice is in search of in the request."

According to CEO of VOSS, Mike Frayne, the UC industry's AI has focused on areas like Net Bot technology for setting up and managing meetings, as well as improving contact centre call handling. Self-healing is a crucial step forward for the UC industry, as it brings the communication space in line with the tools that exist for software-defined networks.

"Historically, the complexity of UC and the traditional single-thread specialisation of UC management tools has meant that UC self-healing has not been possible. With VOSS' full multi-function UC management suite (assurance, fulfilment, and analytics), the ability to design and create a self-healing AI solution for the UC Industry is now possible."

The significant shift towards business transformation, where UC plays a crucial role and where AI is becoming a more critical component, according to Frayne. VOSS's approach to self-healing capabilities means that companies can significantly improve the robustness of their UC platform, and improve the transformation process.

Read the full article.