VOSS for Microsoft Teams
Fast and efficient migration of users, devices and services to Microsoft Teams
Enterprise organizations are modernizing; taking advantage of the latest UC and collaboration tools to work more efficiently across multiple locations, sites and units, with an increasingly diverse and mobile workforce.
Many have adopted Microsoft Teams as the underlying foundation, delivered as part of the Microsoft 365 portfolio, with integration into the rest of the Office 365 suite of applications. Microsoft Teams has firmly established itself as part of the digital IT ecosystem and the catalyst for organizations' future success and growth.
These organizations are now expanding their vision for Microsoft Teams and looking to deploy for enterprise voice: Communicating and working with external partners over traditional telephony networks. Essentially, VOSS enables organizations to give their Microsoft Teams solution a voice.
The benefits are significant, but so are the challenges in consolidating traditional enterprise voice systems and migrating into a new environment. Service data must be moved, users must be retrained, features must be remapped and service levels maintained. Attempting this manually is fraught with danger: errors are made, there is too much data to be checked and correlated, and the process is slow. Long freeze periods are required, the migration becomes complex, and resolving user issues leads to significant post-migration support costs.
Significant benefits

Accelerate project delivery, faster time to benefits, improve user adoption and experience

Improve planning by using deep data analysis and quality review of existing voice systems

High level of automation around the migration process to increase accuracy and confidence

Improve efficiency and reduce the demand on internal, skilled, and scarce technical resources

Reduce risk by implementing a predictable, robust rules-based migration process

Manage and model data with comprehensive SQL database

Reduce support requests resulting from errors and misconfiguration

Protect data security and integrity through access control, audit

Flexibility to cater for a wide range of business-specific migration scenarios and requirements

Cloud delivery for a fast start, with no disruption to live services
Challenges organizations face
Large amounts of data are involved – difficult to manage and refresh
Service data – call routing, devices, telephone numbers, services, users
Inter-relationships, conflicts, duplication – difficult to identify on spreadsheets
Bulk loading input sheets – are large and unwieldy and difficult to maintain
The process is manual and relies on key staff – constrains the speed of the deployment
Extracting existing data is complex, ties up key staff (requires PBX skills)
Normalization of data – manual steps, large Excel sheets
Loading into MS Teams – specialized, PowerShell – slows migration
The features do not easily convert (like/like)
Requires mapping & transformation – very specialized and detailed
Non-transferable features – difficult to identify, convert or manage
End to end, the process is insecure
Distribution of access credentials to the wider build team is an issue
Access, confidentiality, integrity of the data – difficult to control and manage
Limited audit logs, roll-back and traceability on changes
Introducing VOSS Migration services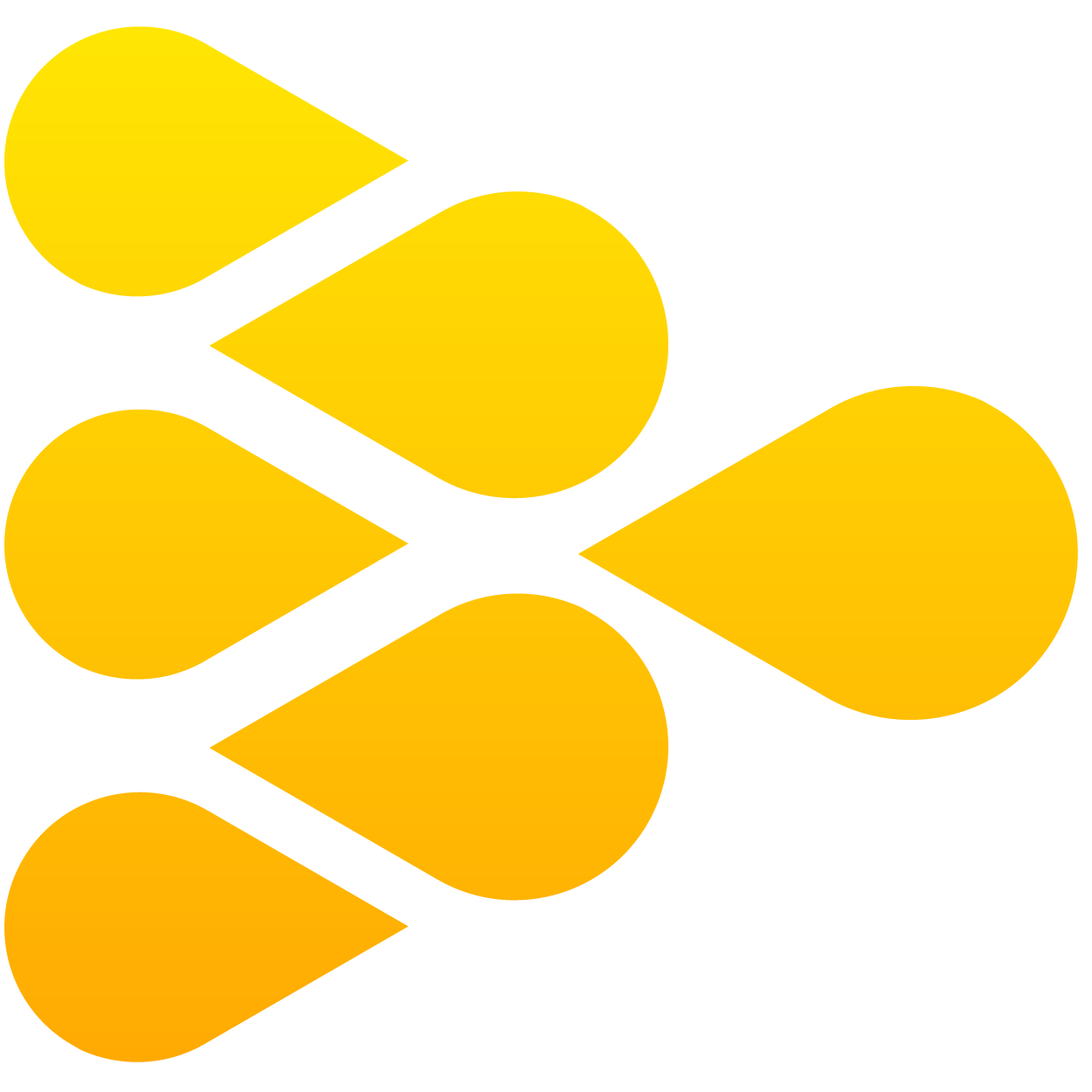 VOSS discovery and migration services offer a fast, efficient pathway to migrating to Microsoft Teams Enterprise Voice.
The service includes:
Discovery and insight into existing systems • Automation – flexible mapping rules & business logic
Multi-vendor migration engine (Cisco, Avaya, Microsoft SfB & more)
Controlled and managed process (batch loading, scheduling, reporting, audit)
Option to extend into ongoing 'day2' service management • Professional services to assist and support
An automated approach to migration
| | |
| --- | --- |
| 1 | Critical to perform a deep data discovery to optimize the migration design and avoid surprises during the process - these add significant cost, risk and delay |
| 2 | Automate the data extraction, cleaning, normalizing and transformation, to reduce the cycle time, lower error rates and increase productivity |
| 3 | Design a 'batch-based' migration to drive faster migration speeds |
| 4 | Validate data with the site specialists - builds user confidence |
| 5 | Focus on the end-user experience during the process – this will improve adoption and reduce ongoing support queries and complications |
Migrate to Microsoft Teams with Enterprise Voice Three Step Approach with Automation
The service is staged in three phases – Discovery, Migration and Management – and is triggered by an export from the existing service, along with a planning workshop to optimise the approach and plan to your specific requirements.
All migrations are fully backed by VOSS Professional Services, who work with you during the project to provide advice, best practise, regular reporting and a service to ensure the migration is delivered as you expect.
Automation – mapping and logic

Standardization (profiles/settings)

Migration support, advice
Batch scheduling of rollout with interim reporting and planning

User configuration for voice

90 days online management with VOSS Automate
Extract and deep data discovery
The first step performs a deep data discovery and audit, extracting from multiple sources as necessary to capture all pertinent data. This step is essential for planning and design and can be completed without impact to any live service.
This phase delivers an analysis of the existing configuration, an inventory of all devices, detail on call routing, and migration considerations and likely issues to inform the migration planning process. The output from this step is delivered in a workshop style forum so that the results can be actively discussed and reviewed – including migration dependencies and possible issues.
Existing service data
(Voice)
The existing voice configuration, numbering plan and device inventory can be retrieved from an existing / traditional voice system. This data is retrieved from an export from the system, reducing the need for access and any disruption on the live service. The export is then uploaded into the VOSS migration portal. The following systems are supported:
Cisco Call Manager (V6.x or higher), Call Manager Express
Avaya Communications Manager, IP Office
Microsoft Skype for Business Server
Broadworks
Siemens HiPath, HiCom
Asterisk / FreePBX
Mitel
Alcatel OmniPBX
Mitel MiCollab / MiCC
Typical data extracted from the existing voice system includes:
User data
Hunt groups
Call forwards
Dial plan
Voicemail
Analogue ports
Mobility / Hot desking
Phone data
Pickup groups
Speed dials
Partitions
LDAP sync
Gateways
Soft keys
Lines
Line groups
Line labels
E164 number plan
CSS/ COS/ Profiles
SNR (single no. reach)
Button templates
Once extracted, the data can be reviewed with regard to dependencies, conflicts, duplication and artefacts that cannot be mapped into Microsoft Teams, flagging these for review. This step provides the opportunity to identify issues early and plan and address them in a proactive manner before proceeding with the migration process.
Migration – Mapping with standard rules
Standard Rules can be configured to filter and automatically map source data into the required setting on Microsoft Teams – for example an internal extension number can be automatically converted into an external E164 telephone for each Microsoft Teams user with voice, or a policy might be migrated for a user to the equivalent on the new service.
Standard rules are included on the service; further rules can be configured for the project as required. The exact ruleset deployed is discussed and agreed during the project workshop.
Migration – Transformation with advanced rules
In addition, Advanced Rules can be provided to meet the most demanding of migration requirements. These rules are created as scripts and loaded into the project, after which they can be used in the transformation process.
Batch loading and switching to Teams Calling
The migration process may be segmented into Batches and these batches then aligned with the migration process and cut-over schedule (EV Enabled). Each batch typically contains a nominated set of Sites and these in turn contain users, devices and associated services. During a migration, the process will normally be tested with a Model Office Test Site, followed by batches of live sites (of increasing size as the migration progresses).
Flexible filters are provided to collect sites into batches – or some alternative mechanism such as a department or manager – assuming this information is available in the source data set.
During each batch run, the data set may be refreshed quickly and easily – by uploading a new import – automation ensures the latest settings are then migrated into Microsoft Teams and change windows are kept short.
Manage – Configuration and Service Management for Microsoft Teams
VOSS provides an intuitive web portal – VOSS Automate – to allow project teams to review the configuration of the voice service, as migrated to Microsoft Teams, and feedback or make any final amends before go live. Once live, the portal may be used to support the new service and make regular day to day changes (MACDs) for a period of 90 days – or longer by separate agreement with VOSS.
Transaction and
change log
All activity is recorded in the transaction log to provide a full audit and trace back capability. This log also provides mechanisms to rapidly identify issues encountered during a batch migration for fast resolution, or if required to rollback to the previous configuration – for the batch, site, or an individual user.
Access is controlled using secure admin credentials, associated with comprehensive RBAC role profiles – no direct access is provided to the Microsoft Tenant – keeping the service secure and data confidential.
In certain migration scenarios – when business requirements ask for it – the migration toolset may be installed on site and directly connected into the source system, providing immediate access to configuration data.
Configuration (SBC and adjacent applications)
Additional services can be configured as part of the migration workflow, and may include services for Microsoft Direct Routing (SBCs), telephopny breakout (PSTN) and value add applications (e.g. – Call Recording, IVR and Analog Device services).
As part of the migration process, user licenses may also be reviewed (License Dashboard) and managed – uplifting as required to either a Microsoft E5, Phone System or equivalent license – as a requirement to enabling voice services. During this license uplift, any voice configuration is staged whilst the license takes effect.
All E164 numbers are maintained in the number inventory, along with details regarding usage and availability, providing visibility across the solution. Where numbers are migrated from an existing system, these are automatically marked as used as part of the migration process.
For efficiency and a rapid project start-up, the process can be used for several migration projects, each managed by a separate team. The data and settings related to each project are managed separately. Access is controlled through appropriate RBAC role settings.
Non-native SIP devices – traditional IP Phones and Analog devices (ATA Adapter) cannot be connected directly into Microsoft Teams – and must be connected through an application server or gateway device, e.g. VOSS Phone Registration Server. Configuration of the server (including call routing and numbering) may be included as part of the migration – contact VOSS to discuss your requirements.
Analytics and Performance Management
As the migration progresses, tracking of user adoption and experience is critical to ensure the successful rollout of the new service. VOSS Insights is available as an optional service and provides detailed dashboards, diagnostic information and reporting to monitor service levels, call quality, and performance. Contact VOSS to discuss VOSS Insights in more detail.
Machine Specification (private data center install)
The migration toolset is designed to run from the cloud. Where, for business requirements, a local installation is required, the machine specifications are:
Migrate – 4 x vCPU, 8GB RAM, 100GB disk (Thick provisioned, eager zeroed)
Discovery – Windows server (x32 or x64) machine with SQL Server 2005, 250MB disk
Additional articles of interest